the wellness Boost
Three weeks together will set you up to change your health trajectory for the rest of the year. In this group program you will learn proven steps that will improve digestive distress, increase your energy, improve sleep and immune response, and reduce brain fog. Find out how to easily incorporate clean anti-inflammatory foods, daily routines and practices that result in you feeling better in your body.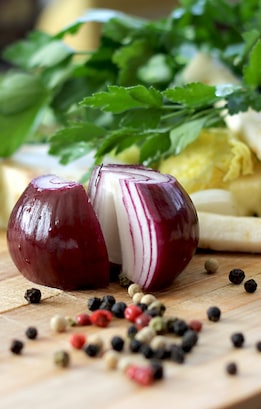 this is the year!
it's a great time for a wellness boost
A new year is a great time to focus on your health, but good intentions can only take you so far. Joining a group that is health focused and learning tips and daily practices that really make a difference in the way your body feels is a great way to be proactive this year and see changes in your health.
The Wellness Boost is focused on anti-inflammatory foods and drinks while incorporating daily practices that will cause a shift in the way your body functions and feels.
Learning how specific foods and a few different daily health practices affect your body can impact your health in a big way. These three weeks will help you:
Increase energy!
Reduce brain fog!
Improve digestive distress!
Sleep better!
Experience fewer aches and pains!
Release weight!
Reduce cravings!
Feel better in your body!
Learn some simply delicious meals and reduce your time in the kitchen!
Get on waitlist for the next one!
"The preservation of health is easier than the cure of the disease."
You made a resolution that this year was going to be different, or you want to see changes in the way you feel. You haven't started yet, or you started making changes, but then life got in the way. Join this group to get a great foundation for making small changes that have a big impact on how you feel and how your body functions. Habits that will build so that this year is different!
You feel like you know what to do to get healthy but haven't put any of that knowledge into practice or seen any improvement. You can join and get a simple plan for adding in specific foods and daily steps and practices that will move the needle toward your health goals.
You love food but you know that the choices you are making are sabotaging your health. In this program you will eat delicious food without the inflammatory ingredients like, sugar, dairy and gluten. You get simple recipes that taste great so it's not a burden to succeed.
Maybe you've tried many diets or eating plans, but nothing has stuck and feels like it's sustainable. In this program there's no counting calories or macros, no scales needed for weighing out food, just eating healthy food choices when you are hungry. We are not fasting so there is no need for you to feel deprived.
You are tired of being sick and tired, and you are ready to do things a little differently so you can see big changes in your body and how you show up in this world. There are friends in the same place ready to come together to cheer you on. What you learn can be used anytime you want to see improvements in your relationship with food or how your body responds to the food you choose. Join and see a difference.
What will you eat?
Did you know that 90% of Americans have common symptoms related to food sensitivities? Maybe that is what is causing some of your health challenges.
The eating plan in The Wellness Boost program eliminates the common inflammatory and allergen foods: eggs, dairy, sugar, gluten, corn, soy and peanuts. We focus on whole fresh foods which are nutrient dense, like leafy greens, fresh vegetables, fruits, seeds, legumes, gluten-free grains, sprouts, herbs and teas, with poultry and fish being optional.
The recipes included take the guesswork out of your meal planning. You receive a packet for each week so that you don't have to revamp your own recipes or even think about menu planning. The recipes come together quickly so you are not spending hours in the kitchen.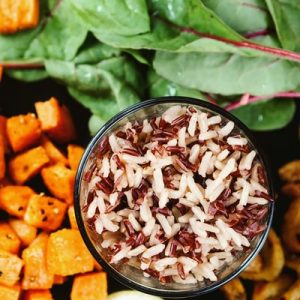 What is included?
Education
You will learn how food can be medicine or poison. Learn easy daily practices you can do to help your body function. You receive educational emails and six live calls to get face-to-face support and answers to your questions. Recordings available if you can't be on live.
encouragement
A community Facebook group so you are not doing this by yourself. Share pictures, meet new friends and post questions when you need extra support.
a Plan & tools
You get a downloadable guidebook, daily routine chart, wellness practices and packet with delicious, quick recipes. You receive a journal for tracking your daily progress and tools to keep using throughout the year.
This year will be transformational
You'll see changes in the three weeks we are actively together, AND you'll have a road map to follow so that it is easy to continue implementing the steps and practices the rest of the year or anytime you need a Boost.
Receive:
The Wellness Boost Guidebook
Weekly Recipe Packet with Prep Video
Daily Routine Chart
Wellness Practices and Tips
Journal
6 Live Coaching Calls
Online Community
About Kim
Kim works with women trying to reduce symptoms and improve overall wellness by focusing on a food first approach. Getting enough colorful nutrients isn't hard when you have a plan. Being intentional with daily habits and specific foods can make a significant difference in the way you feel and how your body functions. Join me in this program and feel great this year.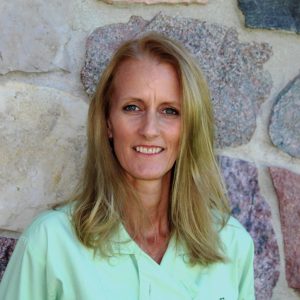 Kim Blair
Functional Nutrition Counselor
Wellness Chef