Let Me help you use Food as medicine
Optimal nutrition is personal and unique to each individual. Getting the nutrition component right for YOUR body is foundational for you to feel healthy, have the energy your desire, to think clearly and fight disease. Struggling with food sensitivities and multiple symptoms does not need to be your reality.
Food can be the best medicine, but if you don't get it right, it can slowly poison you and take away your quality of life.
It takes some detective work to figure out the WHY behind your symptoms and discomfort. A functional nutrition approach can get to the root causes of your distress. Working together, we determine your personal nutritional needs, optimize how your body functions, and implement a food and lifestyle plan that fits with your schedule and results in you feeling like your best self.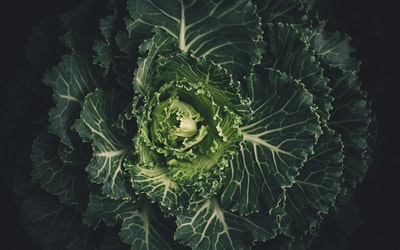 Food
When it comes to best food practices, cooking at home is the easiest way to control ingredients. Knowing what certain ingredients are doing in your body is key to using food as medicine.
I understand not everyone likes to cook, and you don't have to, to be healthy. But knowing how best to choose the food that benefits you is a big step in gaining health.
I'm able to show you how to make the most out of your time in the kitchen, make grocery shopping more efficient, supply easy meal ideas and recipes and how to make wise choices while eating out and picking up prepared food.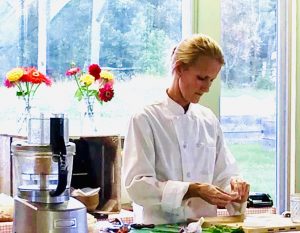 Let's Meet
Working with me is personal and I take the time needed to hear your health story, because it took time for you to get where you are. Your health today is a reflection of that journey. Healthcare starts in the kitchen, but it is influenced by your daily habits.
Determining diet and lifestyle solutions that are specific to you will allow you to see success on your health journey. Helping you reach your goals and feeling your best is what I am here to do.
Let me help you use food as medicine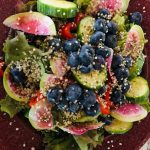 INITIAL NUTRITION CONSULTATION
If you are confused about healthy food choices and what a "healthy diet" means or struggle with sticking to a specialized food list you received from your medical practitioner or want guidance to make your meal planning less stressful and more nutritious, I can help.
Everyone is unique and deserves a personalized approach to addressing their health concerns. Health is personal and does not fit into a one-size-fits-all approach.
After considering your medical health history and timeline, we will identify problematic areas of your diet, assess how your body is digesting and utilizing food, evaluate your habits and focus on finding the food, nutrients and lifestyle habits that are right for you and will bring you back to your ideal self.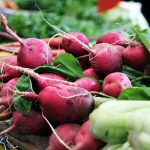 IN-HOME CULINARY SESSIONS
Setting up your kitchen to serve you well and learning meal options that are easy, delicious and nutrient dense, can make big improvements in how you feel and in preventing disease.
Learning how to cook specific meals and gaining cooking skills and tips along with some inspiration can take you from dreading dinner time to looking forward to and enjoying your meal experiences.
Working with me will help you'll feel confident in providing healthy meals for your family. I'll show you how to take the confusion and stress out of shopping and meal planning.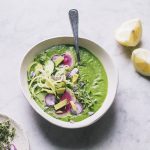 Comprehensive wellness Package
This package combines the Nutrition Wellness Assessment, three follow-up coaching sessions, a culinary session along with chat support any time you need it for the three months we focus on your health challenges, root cause resolution and using food as medicine.

Functional
Food
Powders
100% Fruit, vegetable and berry blend food supplement powders, concentrated to provide a variety of phytonutrients that boost daily nutritional intake.
Whole food nutrition at a fraction of the grocery store price.
Kids receive free product with adult order.
Plant-based Omega blend
Tower
Gardening
Aeroponic growing system for indoor and outdoor growing.
Fresh and hyper-local food grown from seed right in your own kitchen or deck. So easy it's even great for the classroom.
As a functional nutrition counselor, wellness chef and educator, Kim partners with each client to formulate a plan that works to identify offending foods and find delicious ways to nourish the whole body while incorporating healthy lifestyle habits.
Kim has over twenty years of experience using alternative health modalities, real food and herbs to prevent and reduce illness. She is a Certified Functional Nutrition Counselor, trained Plant-based Chef and Instructor from Living Light Culinary Institute and Rouxbe School of Cooking – Plant Based Professional Chef Program and Vegan Desserts Program. Kim has also received certifications from Wellness Forum Health, Spencer Institute and the School of Modern Herbal Medicine.
Kim does a wonderful job sharing her knowledge and talent about how to fuel the body for optimum health.
I have known Kim for several years and throughout this time she has not only helped me, but she has helped my family and friends in supporting their health. Her calm and positive energy is appreciated as we learn how food nourishes and heals the body. She makes healthy food taste delicious and generously shares her knowledge and passion. Kim has a huge heart that makes working with her on any level a pleasure.
Information appearing on this website is provided for educational purposes only. The information on this site is not intended as medical advice, to diagnosis, treat or cure any condition or disease. It is your responsibility to research the accuracy, completeness, and usefulness of all opinions, services, and other information found on this site. Please consult your healthcare provider with questions regarding medical conditions. Blair Culinary Wellness assumes no responsibility or liability for any consequence resulting directly or indirectly from any action or inaction you take based on the information found on or linked to on this site.